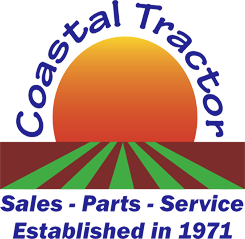 Specializing in farm equipment sales, parts, and service.
Unverferth 1160
Features
Model Number
1160

*Bushel capacities were measured with #2 corn at 15% moisture (56 lb. test weight)

Due to continuing improvements in the design and manufacture of Unverferth products, all specifications contained herein are subject to change without notice.

Measured Undercarriage
Adj Axle 1050/50x32
Capacity (bushels)
1,100
Minimum Tractor H.P.
200
Loaded Tongue Weight (lbs)
4,800
Empty Tongue Weight (lbs)
1,500
Auger Diameter
20"
Unload Speed (bushels per minute)
500
Flighting Thickness
7/16"
Hub Size - Spindle Diameter
10 bolt - 4 1/2"
Hydraulic Remotes Required
3
Front - Rear Slopes (degrees)
39 - 34
Hopper Length
21' 6"
Hopper Width
13'
Auger Side Reach Max (from hopper side to inside edge of spout)
9' 9"
Auger Side Reach Min (from hopper side to inside edge of spout)
7' 3"
Overall Transport Length
29' 7"
Hitch to Center of Axle
16' 10"
Empty Weight (lbs)
14,500
Hitch Height
1' 10"
Hopper Height Low Side
11' 8"
Hopper Height High Side
12' 7"
Auger Height with Spout Straight Down
13'
Height to Top of Auger in Unload Position
17' 11"
Width Outside of Tires
14' 6"
Center of Tire to Center of Tire

11' 3" min.

12' 9" max.

Under Frame Clearance
1' 5"
Loaded Tire Ground Pressure - P.S.I. Specifications calculated at the 3" penetration level.
650/75x32
 
800/60x32
 
800/65x32
 
900/60x32
 
900/65x32
23.10
900/70x32
23.56
1050/50x32
19.61
1250/50x32 (188A8)
17.99
IF 1250/50x32 (188A8)
16.36
1250/50x32 (201A8)
16.36
520/85x38
 
480/80x42 Straddle Duals
 
520/85x42 Straddle Duals
 
420/80x46 Straddle Duals
 
480/80x46 Straddle Duals
 
36"x112" Auto-Tension Tracks
13.64
36"x131" Hydraulic Tension Tracks
12.00
36"x148" Hydraulic Tension Tracks
9.48
42"x131" Equalizer Tracks
10.70
Specifications
Auger & Downspout
Models 1160 and 1060 feature a 20" diameter auger for unloading speeds up to 500 bushels per minute
Models 860 and 760 features an 18" diameter auger for unloading speeds up to 450 bushels per minute
Patented Soft-Start auger mechanism ensures smooth engagement of the upper and lower auger sections
Fully visible auger fold position indicator to monitor the auger during the entire folding process
7/16" thick auger flighting for long-term, trouble-free operation
Electronic balancing of the upper and lower augers virtually eliminates vibration for long-term auger life
Two-way downspout is hydraulically controlled with 60-degrees of side-to-side rotation which adds unloading flexibility when filling semis
Auger unloading light automatically turns on when the auger is unfolded
When unfolded, a hydraulic locking mechanism holds the upper and lower auger together for a leak-free seal during unloading
Exclusive, heavy-duty 45° gearbox features an extra-large 1 3/4" output shaft static rated at 330 H.P. and dynamic rated at 153 H.P.
Tank Design
Capacities of 1100, 1000, 850 and 750 bushels with steep slopes for handling the wettest grain

Recessed auger sump intake and graphite-coated interior surfaces ensure complete cleanout with faster unloading speeds

Model 1160 features a standard weatherguard rollover tarp to protect your harvested crop
Hydraulically operated 36" flow gate with highly visible position indicator for controlling grain flow
Wheel-operated gravity unloading door for pit dumping and clean-out
Front viewing ladder and front and rear shatterproof windows for easy viewing contents
The exclusive manufacturing process crimps sides for added strength and a sleek appearance

Exposed seams are silicone sealed for corrosion resistance

D.O.T.-approved flashing LED amber and red taillights, reflective marking and SMV emblem for safer transport
Durable top coat of high-grade enamel paint is baked on in tractor red or green for a smooth, automotive-like finish
Construction
The heavy-wall tubular steel main frame and axle, 12-gauge steel shell and 8-gauge steel underframe carry the heaviest loads with ease while the heavy-duty jack allows for easy hookup and safer storage
10-bolt hubs feature gusseted reinforcement for longer life and the greatest carrying capacity

Field-proven, 4 1/2" spindles with 50-ton rating are manufactured with special alloy, high-tensile strength steel

Cast 2" single-tang hitch features a smooth chamfer opening and bushings that fit numerous hitch pin sizes which allows the cart to follow the terrain for smooth trailing
Optional Width-adjustable axle to match your cropping practices
Tire & Track Options
High-flotation single wheels and tires available on all models
Straddle Duals available on models 1060, 860 and 760
36" wide x 112" Auto-Tension tracks with spring mechanism available on models 1160, 1060 and 860
36" wide x 148" or 131" long track available on model 1160
42" wide x 131" long Equalizer® track for optimum flotation available on model 1160
The 36x148, 36x131 and 42x148 track systems feature single-point hydraulic belt tensioning, 40" steel end-wheels with a chamfered edge and cast pivoting mid-rollers that are on the same plane as the end-wheels for the maximum footprint
Equalizer Track Features:

Industry-leading 42" wide belt and exclusive shallow tread pattern provide a 50+ sq. ft. footprint
Patented pivot point allows the track to pivot side-to-side and front-to-back for maintaining uniform ground contact in uneven terrain

Standard auto-greaser system for automatic application at more frequent intervals