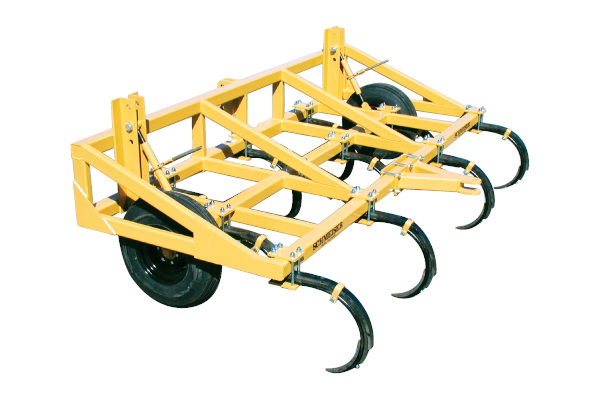 Double tap to zoom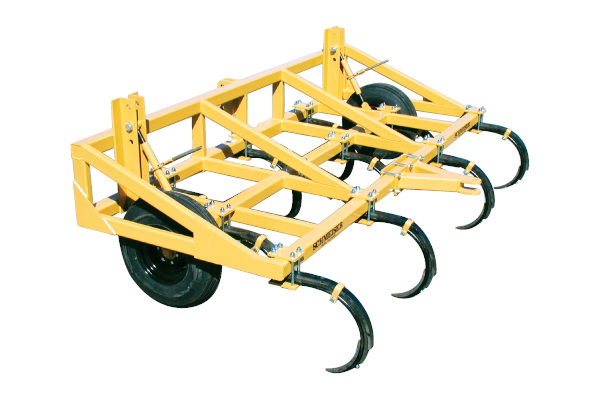 Features
The design of the Culti-Plow leaves stubble growth on top and reduces evaporation

Deep soil is thoroughly loosened all the way across the working width, not just slicing straight lines.

For Furrow Construction:
Each Culti-Plow shank is easily adaptable to sweeps, shovels and other style points

Each shank features industry standard mountings for quick attachment of many popular point styles.

For Deep Chiseling:
The versatile Culti-Plow chisels at depths up to 15".

Options: Available in 5-shank, 5' & 6' wide and 7-shank, 8' wide models
Shanks are spaced equally apart and may be adjusted for special applications
Extensions are available to expand the Culti-Plow to 10' in width
For tillage and utility applications, T. G. Schmeiser offers a single shank Culti-Plow to bring all the advantages of the implement for lighter needs.

Available 10ft to 20ft wide
Gauge wheels and rear trail hitch options are available.
Specs
Sorry, currently there are no specs but check back with us later.