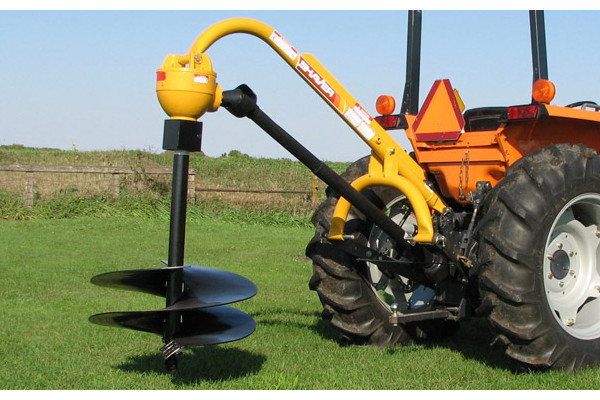 Double tap to zoom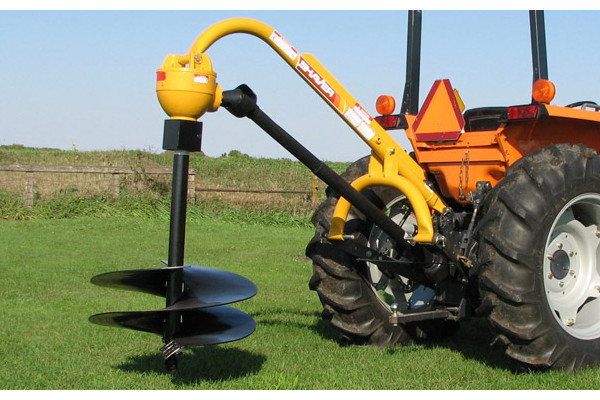 Features
POWER
Select from four powerful PTO-driven models of Shaver post hole diggers. All four models fit Category I and II, three-point hitches.
DURABILITY
Each unit features a completely enclosed gearbox to ensure longer life. Plus, each of the four models features a fully enclosed PTO shaft shield at both output and input points of the gearbox to provide safety and protection from dirt and moisture.
STRENGTH
Straddle-mounted, tapered roller bearings provide added strength.
STANDARD AUGER OPTIONS
Shaver offers a wide variety of augers, including diameters from 4 to 30 inches. Our augers come in a standard length of 42 inches and are available in semi-double flight and double flight. Bolt-on auger extensions at 9 and 14 inches are available when added depth is needed.
Orchard Augers
Shaver orchard augers are especially designed for the needs of the nursery and orchard industry. They come in standard diameters of 16, 18, 24 and 30 inches with a standard length of 30 inches. The points on these augers are made of extremely hard austempered ductile iron for longer wear. Cutting teeth are made from forged steel and are bolted on so that they can be easily replaced when worn.
Rock Augers
Designed for extremely rugged conditions in loose rock, solid rock, dirt and clay, Shaver rock augers can be used on any Shaver post hole digger model (depending on size). They're available in diameters ranging from 4 1/2 to 30 inches. These augers feature replaceable carbide bullet teeth, a 3/4-inch-thick double-flight boring head and 3/8-inch-thick flighting with Rockwell 65 hardfacing.
Down Pressure Kit
Shaver's Down Pressure Kit gives you heavier-duty digging power by supplying an additional 500 lbs. of downward force on the unit. The unit easily attaches to both hydraulic and PTO diggers and is powered using the hydraulics from your skid steer loader or tractor, so it doesn't interfere with the regular operation of the digger. This option is ideal if you're working in compact soil, rocky areas or semi-frozen ground.
Specs
| | |
| --- | --- |
| Model | 301H |
| Arch (Yoke) | 3" OD tubing with reversible steel pins to fit Cat. I & II, 3-pt. hitch |
| Boom/3-Point Mount | Standard |
| Bearings | Tapered roller, straddle mounted, one each side of gear with needle bearing for rigidity, strength, compact design |
| Input Shaft | 1 1/4" diameter |
| Shear Pin | 3/8", grade 2 on input shaft with roll pin to hold PTO shaft |
| Standard Auger Diameters | 4", 6", 9", 12" and 14" semi-double or double flight |
| Orchard Augers | N/A |
| Cutting Teeth | Bolted on, forged steel, replaceable on 6", 9", 12" and 14" augers |
| Down Pressure Kit | 500 lbs. additional pressure, 2"-diameter cylinder, 8" stroke, 2-way valve for use with boom/3-pt. mount |