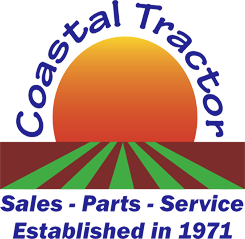 Specializing in farm equipment sales, parts, and service.
Shaver UTD G3-10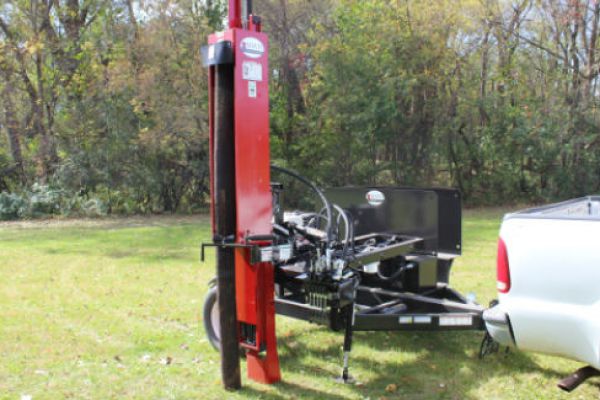 Double tap to zoom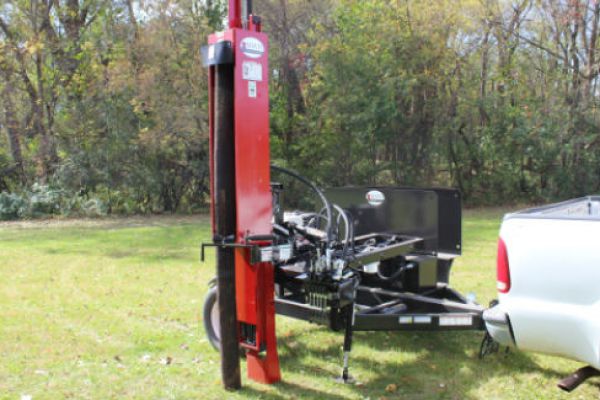 Features
Speed
Drive a four- to five-inch-diameter post in 10-15 seconds, and save time by carrying up to 15 five-inch posts on the transport caddy.
Flexibility
Hitch the UTD to your pickup, SUV or any tow vehicle. No PTOs or tractor/skid-steer hydraulics needed. 
Drive posts up to12-feet long and 10 inches in diameter with inclusion of the pilot auger.
Tongue adjusts up to 24 inches.
Optional pilot auger.
Accuracy
Extend the driver unit's wheel and tilt the driver forward-to-back and side-to-side for accurate post placement in any conditions.
Power
Self-contained, 13 CC Honda electric-start engine drives even railroad ties into the ground with ease.
Safety
Offset joystick lever controls allow the operator to safely stand to the side of the driver unit.
A thick rubber safety guard shields the operator arm from debris caused by impact.
A standard safety arm securely positions the post in the driving ram.
Specifications
Model
UTD G3-10
Post Diameter Max.
8 3/4"
Post Length Max.
12'
Impact Force
71,500 lbs.
Driver Extension Beyond Tires
24"
Tires
15"; 8 ply
Weight
2,298 lbs.
Trailer Width
6' 8"
Trailer Length
11' 7"
The specifications for Universal Transport Post Driver (UTD) are subject to change without notice.