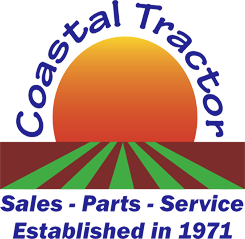 Specializing in farm equipment sales, parts, and service.
Shaver HD-10
Features
POWER
With models delivering up to 100,000 pounds of impact, Shaver standard post drivers can drive everything from steel posts to wood posts to even railroad ties into the ground.
SIMPLICITY
Shaver standard post drivers make driving posts simple. Just attach the driver and go. No digging, no pointing, no tamping and no setting. 
SPEED
Shaver post drivers make quick work out of fence building chores, allowing you to drive a four- or five-inch post in as little as 10 to 15 seconds. 
RELIABILITY
You can be sure that your post driver will pay for your investment in it long before it's done working for you. 
SAFETY
Shaver Manufacturing is committed to safety. That's why every Shaver post driver we build is engineered with your safety in mind:
Offset controls let the operator stand safely to the side of the driver.
Rubber guard shields the operator from impact and any flying debris. 
Safety arm securely positions posts in the driving ram.
Standard stabilizer package provides greater stability during operation.
Specifications
| | |
| --- | --- |
| Model | HD-10 |
| Impact at Full Stroke | 71,500 lbs. |
| Effective Weight of Spring-Powered Hammer | 725 lbs. |
| Operating Distance Above Ground | 53"-128" |
| Max. Post Width | 8 3/4" |
| Max. Post Length | 10' |
| No. of Block Studs | 4 |
| No. of Nyrim Blocks | 4 |
| Tilt | Front-back/side-side |
| With Manual Base Plate | 15 degrees/15 degrees |
| With Hydraulic Base Plate | 15 degrees/15 degrees |
| Four-Inch Pilot Auger Attachment | Optional |
| Category I, II or III Assembly | Cat. II & III |
| Mounting | Front or rear or skid loader |
| Hydraulic Requirements | 12 GPM/1,500 PSI |
| Approx. Shipping Weight with Hydraulic Base Plate | 714 lbs. |
| With Manual Base Plate | 694 lbs. |
| The Positioners | SB-12 |
| Collapsed Width | 66" |
| Extended Width | 90" |
| Height | 37 1/2" |
| Weight | 680 lbs. |
| Swivel | 0-155 degrees |