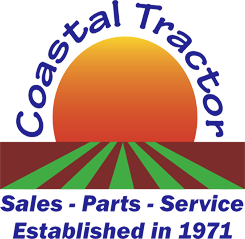 Specializing in farm equipment sales, parts, and service.
LAZER Z X-SERIES SUSPENSION PLATFORM
Find prior models if available
Raises the bar on operator comfort and productivity
When you combine Exmark's most productive zero-turn mower – the Lazer Z X-Series – with our new suspended operator platform, the result is what very well might be the ultimate commercial zero-turn mower. Three coil-over hydraulic dampers deliver 3.6 inches of travel in vertical and fore-aft directions, with trailing arms to limit lateral travel and increase operator stability. It's quick and easy to adjust for any operator weight or ride quality preference. A new seat leverages our decades of experience with advanced technology including our patented Iso-Mount isolation system, which provides a controlled .75 inches of lateral and .5 inches of vertical isolation. Combined with Elastomeric Vibration Control (EVC) stretch fabric and plush foam padding (up to 1.25 inches of vertical travel), the new seat works with the suspension platform to deliver unmatched comfort and productivity. If you're looking for our top of the line commercial zero-turn mower, you've found it – the Lazer Z X-Series Suspension. Available deck widths: 60" and 72".