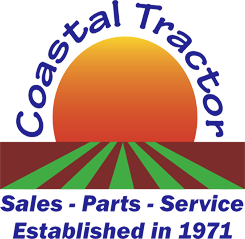 Specializing in farm equipment sales, parts, and service.
Unverferth Direct-Axle Dual Wheels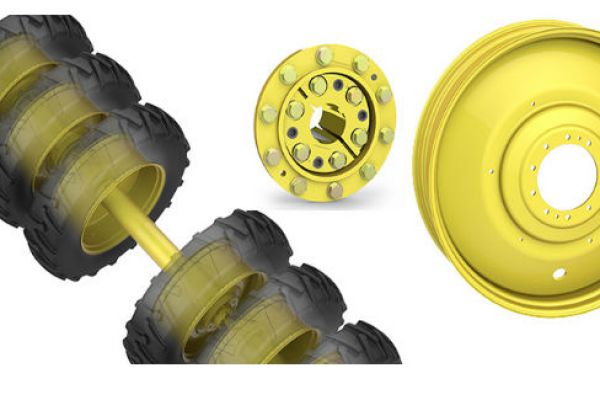 Double tap to zoom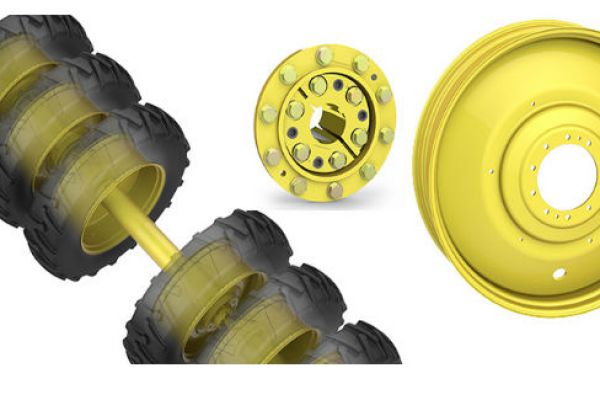 Features
Unverferth Wedg-Lok® and U-bolt hubs are precision machined from high-tensile, ductile iron and attach directly to the tractor's axle for a factory-installed look
Wedg-Lok hubs feature two inserts, one of which matches the axle keyway, that when tightened grip the axle for a slip-free fit
1000E series Wedg-Lok hubs feature a maximum offset and can be used where there is at least 7" of exposed axle
2000E series Wedg-Lok hubs feature a 0" offset and can be used where at least 7 " of exposed axle is available
U-bolt hubs feature a precision matched keyway and clamp onto the tractor's axle for a firm grip
High-tensile strength bolts provide superior holding power
A large variety of 10-hole wheels are available from 38" diameter up to 54" diameter in a variety of popular offsets to meet many cropping practices
For triple wheels, simply add an appropriately sized extension and wheel and you're ready to put more of your tractor's horsepower to work
Wheels are powder coated for a better-than-original equipment finish and life
Custom-Built dual and triple wheels are also available to meet a wider range of row widths and tire sizes
Specifications
Dual- and triple-wheel installations save time, increase fuel efficiency, reduce compaction and provide greater traction. Add multiple wheels to your tractor with the Unverferth patented T-Rail® system or the Wedg-Lok® direct axle attachment.