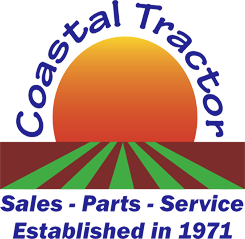 Specializing in farm equipment sales, parts, and service.
SE Series (Medium Duty)
Designed to help maintain larger acreages of material up to 1" in diameter.
The streamlined, close-coupled design allows economical operation on tractors as small as 30 horsepower on the SE8A and 45 horsepower on the SE10A. The 100 HP center gearbox and 70 HP outboard gearboxes have enhanced protection from a slip clutch on the main drive-line and torque dampeners on the side driveshaft. Pan blade carriers help the unit glide over field obstacles and updraft blades with a 4" blade overlap provide a clean cut. The SE8A is available as a 540 RPM unit with either a CAT II lift, semi-mount, or clevis pull-type hitch to fit a range of tractors. The SE10A is available with either a heavy-duty CAT II-III Q.H., semi-mount, or pull-type hitch for 540 RPM tractors. The 10 gauge deck is reinforced front-to-rear and side-to-side for optimum strength. The Cat 4 main drive-line and all gearboxes are fully-shielded for greater operator safety. Front and rear safety deflectors are standard equipment to help reduce the risk of damage or injury due to thrown objects. Front and rear chain guards are optional equipment.
Compare and you will see why the Rhino SE8A and SE10A are excellent choices for economical wide-cut mowers.