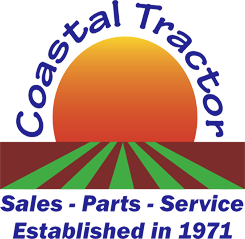 Specializing in farm equipment sales, parts, and service.
TK4 Crawler
LEADING POWER, EFFICIENCY AND COMFORT
It's what comes with 85 years of experience in the crawler sector. The new TK4 Series crawler tractors confirm New Holland's undisputed leadership in the segment. Four new models featuring Tier 4A compliant engines offer farmers and contractors exceptional stability, comfort and performance, new and enhanced power levels, efficient fuel usage and absolute environmental respect.
EXCLUSIVE NEW HOLLAND OPTIONS
TK4 crawlers continue to offer all of the exclusive systems that have established New Holland as a leading force in the crawler tractor segment:
Steering-O-Matic™ Plus – a unique single control lever to steer, drive and stop the tractor
Lift-O-Matic™ Plus – the award-winning mechanical hydraulic control system that allows you to conveniently set, adjust, raise or lower the rear linkage
Factory cab option – Quiet all-weather comfort from the factory on the TK4.100 and TK4.100M Open Field models