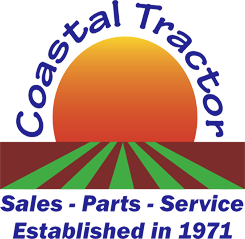 Specializing in farm equipment sales, parts, and service.
T5 Series - Tier 4A
WELCOME TO THE NEW BUSINESS CLASS OF FARMING
T5 Series tractors are redefining business class farming. At New Holland, we know the jobs you face as a mixed farmer demand the utmost from your utility tractor. While it's large enough to perform fieldwork from early spring to late fall, its agility and frame size allow you to easily navigate through your barnyard. We understand your desire for superior comfort, visibility, and smooth-shifting transmissions. Fortunately for you, T5 and T5 Electro Command™ tractors are here. Take a close look. After all, you deserve a promotion. Welcome to the corner office!