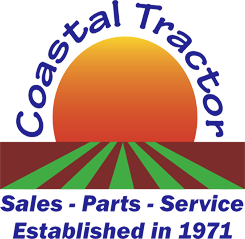 Specializing in farm equipment sales, parts, and service.
New Holland RF440 Utility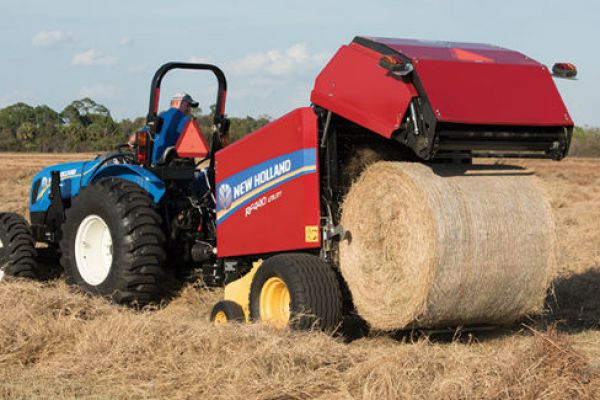 Double tap to zoom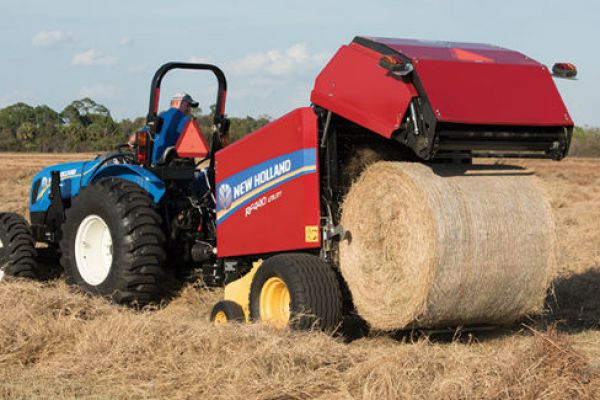 Features
Budget price, excellent performance
RF440 Utility and RF450 Utility models produce 4x4 and 4x5 bales respectively.
• RF440 Utility – 4'x4' bales, 2.0-m pickup, 1 floor roll, 34-slat chain
• RF450 Utility – 4'x5' bales, 2.0-m pickup, 2 floor rolls, 41-slat chain
Simple pickup suspension
A single, easily adjustable spring is used to set the pickup suspension on RF400 Utility models.
Ribbed floor rolls
The floor rolls on RF Utility models are ribbed to help ensure material passed into the chamber by the stuffer fork is efficiently drawn into the baler.
More slats for a consistent bale
A key design feature of the RF Utility balers is the close spacing between each slat. The RF440 Utility model has 34 slats, and the RF450 Utility has 41. More slats ensure efficient compression of incoming material throughout the formation of the bale for consistent density.
Designed for small tractors
RF Utility balers were purposely developed for smaller, lower-specification tractors, with minimal power and hydraulic flow requirements. Only two hydraulic remotes are required--one for the pickup and one for the tailgate.
Hinged shielding
Vertical hinged shielding makes it easy to access maintenance points. The six main drive chains on RF 450 SuperFeed (Optional on RF Utility Models) have automatic lubrication with an easy-to-adjust tension system, so you spend more time baling, less time maintaining.
Specifications
| | |
| --- | --- |
| RF440 Utility |   |
| Bale size |   |
| Bale diameter in. (cm) | 47 (120) |
| Bale width in. (cm) | 47 (120) |
| Pickup |   |
| Width (DIN) in. (m) | 78.7 (2.0) |
| Number of tines / tine bars | 92 / 4 |
| Windguard | Tine rake |
| Number of pickup tines per row | 23 |
| Protection | Shearbolt |
| 540-rpm PTO | Standard |
| Suspension | Standard |
| Pickup wheels | Pneumatic |
| Feeding |   |
| Type in. (mm) | Stuffer |
| Number of augers | - |
| Bale formation |   |
| Type strokes/min | 48 |
| Density system in. (mm) | 28 (710) |
| Number of rollers | 1 formation roll & 34 bars |
| Wrapping |   |
| Wrap material: twine / net / twine & net | Standard/Optional at exrtra cost /Optional at exrtra cost |
| Twine ball capacity | 4 |
| Control | Auto-Wrap™ bale monitor |
| Spare roll capacity | 1 active, 1 stored |
| Baler dimensions |   |
| Length, includes bale ejector in. (mm) | 141 (3590) |
| Height in. (mm) | 79 (2000) |
| Adjustable Track width Min. / Max. in. (cm) | 74.4 / 80.7 (189 / 205) |
| Weight * lbs (kg) | 2,070 (939) |
| Tires | 18L-16.1SL 10 PR |
| PTO |   |
| Minimum PTO power (hp) | 40 |
| Front access ladder | Optional at extra cost |
| Bale kicker |   |
| Bale kicker | Optional at extra cost |
| Automatic lubrication |   |
| Automatic lubrication | Optional at extra cost |