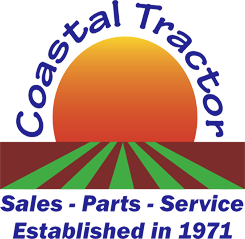 Specializing in farm equipment sales, parts, and service.
CR Series – Tier 4B Twin Rotor® Combines
ENTER A NEW HARVESTING DIMENSION
Today's latest generation of CR combines continues the pure Twin Rotor® bloodline and offers best-in-class grain and straw quality thanks to the gentle multi-pass action. Innovative features such as the SmartTrax™, IntelliCruise™, IntelliSteer™ and Opti-Spread™ systems further enhance productivity.
OUTSTANDING CAPACITY
The new, top-of-the-line CR10.90 Elevation is the most powerful and productive CR to date, breaking the Guinness World Record for harvesting. During the record, it harvested 29,308 bu in August 2014. The 653-hp(CV) FPT Industrial Cursor 16 Diesel Engine of the Year 2014 is the huge engine that powers the CR10.90 Elevation. The optional Dynamic Feed Roll, with integrated dynamic stone protection, has improved already impressive capacity by up to 10%, and has enhanced crop flow into the rotors and reduced grain crackage. The CR keeps going as long as you do.
SUPERIOR HARVEST QUALITY
Unsurpassed grain and straw quality is guaranteed courtesy of gentle, yet highly efficient Twin Rotor® technology. Grain crackage is an industry-leading figure as low as 0.1%. Opti-Fan™ and self-leveling technology ensures the cleanest grain sample and you can choose between two types of rotors to match your individual harvesting needs.
LOWER OPERATING COSTS
Industry-leading ECOBlue™ HI-eSCR technology allows CR engines to meet more-stringent Tier 4B emission regulations and it maintains the 10% fuel-saving efficiency you've come to expect of a CR combine.
ABSOLUTE DRIVING PLEASURE
The all-new Harvest Suite™ Ultra cab has been designed to deliver ultimate harvesting comfort and ergonomics with less noise and more space and visibility.
EXACTLY WHAT IT SAYS ON THE SHIELDING
The performance of a CR combine is immediately obvious. How? By the model number on the side! The first digit of the model number, whether a 6, 7, 8, 9 or 10 denotes the class of combine. The higher the number the more powerful the combine. The final two digits, either 80 or 90 indicate its position within the class. A higher number means a higher-capacity combine.