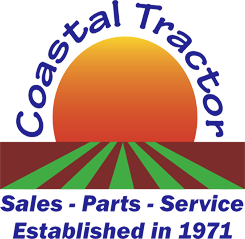 Specializing in farm equipment sales, parts, and service.
Kongskilde SB 5200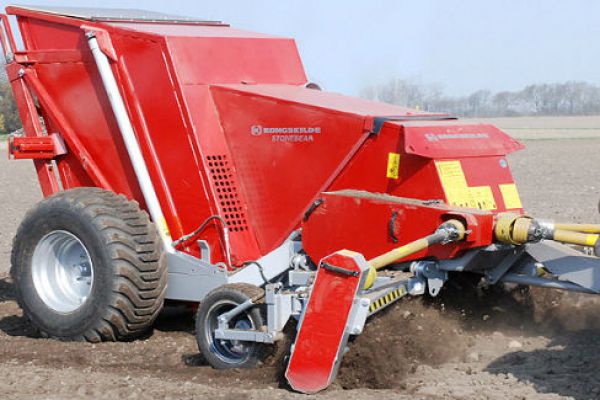 Double tap to zoom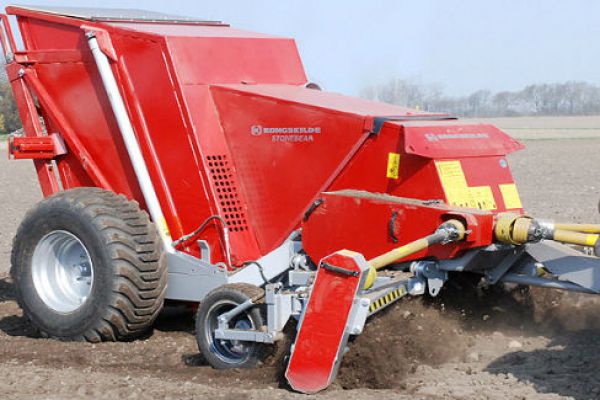 Features
Removing stones the easy way
The Kongskilde Stonebear is specially designed for the removal and collection of stones from cultivated land in one operation. It can also be used in the construction industry to clean sites, golf courses, sport fields, turf sod operations etc.
The Stonebear is designed to collect stones from approx. 28 mm (1") to 30 cm (12"). A working width of 4m (13.1') or 5.2m (17') provides for a one-man operation,  with greater capacity and efficiency.
The Stonebear is equipped with wide lowpressure tires, to reduce compaction and tracks in the field. This wide, low-pressure tire design allows the Stonebear to be  used effectively before drilling and planting operations.
Rake and Collect in one operation
Utilizing adjustable depth control wheels, the Stonebear rakes are designed to follow the contours of uneven fields. The rakes rotate in the opposite direction to forward travel. The heavy duty spikes, made of high tensile steel in a spiral arrangement, draw the stones to the center of the machine onto the sieve.
The depth of the sieve is controlled hydraulically through an articulating drawbar. The stones are sieved by tines in a rotor over the exchangeable sieve. The tines then throw the stones into the hopper. Extra soil and smaller stones go through the sieve and back onto the ground.
When the storage hopper is full. A unique hydraulic dumping system allows easy discharge directly into a dump trailer, truck or pile in the corner of the field.
Quality and Durability
The Kongskilde Stonebear is a solid structure of high quality material, designed for a long working life.
The power transmission consists of V-belts to protect against overload and absorb shock forces when the drum or rakes engage a large stone.
The heavy duty vibrant Kongskilde tines, engage the drum sieve and throw stones into the hopper. The unique Kongskilde tine is made from convex steel, with a  specially developed shape for optimal strength. A helperspring supports the tine to assist movement of large stones from the collecting drum.
Specifications
| | |
| --- | --- |
| Model | SB 5200 |
| Max. Diameter of collected stones* | 11.8 in |
| Max. working depth | 2.8 in |
| Tank capacity | 1800.0 l |
| Tipping height | 7.5 ft |
| Transport width | 8.5 ft |
| Weight | 3.6 t |
| Working width | 17.1 ft |