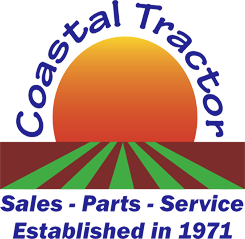 Specializing in farm equipment sales, parts, and service.
Hustler 54" Kawasaki FS600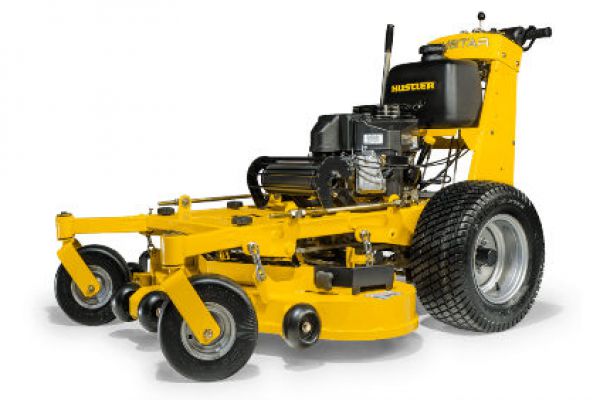 Double tap to zoom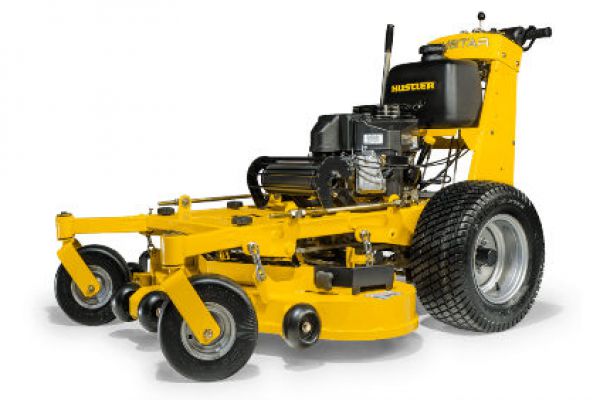 Features
H-Bar® Steering
Patented steering is the easiest-to-use walk-behind system in the field, reducing operator fatigue.

Deck Lift
Easy-to-operate deck lift makes deck height adjustment a breeze.

Dual Hydro System
Heavy-duty traction and performance.

Service-Friendly Design
Designed to make maintenance and service simple and easy.

Limited Lifetime Warranty
Limited Lifetime Warranty on the leading edge of the deck.

Eligible for Fleet Program
Maximize affordability by packaging with other great Hustler® mowers.
Specifications
| | |
| --- | --- |
| Engine |   |
| Manufacturer | Kawasaki |
| HP (Per SAE J 1995.) | 18.5HP |
| Displacement | 603cc |
| Cooling | Air Cooled |
| Air Cleaner | Heavy-Duty Canister |
| Engine Warranty | 3 Year |
| Drive System |   |
| Type | Dual Hydrostatic |
| Pumps | n/a |
| Wheel Motors | n/a |
| Hydraulic Lines | n/a |
| Hydraulic Cooling | Pump Mounted Fans |
| Reservoir Capacity | 2 qt. Per Side |
| Transmission | HydroGear ZT2800 |
| Speed | 6.3 mph |
| Parking Brakes | Hand Operated |
| Decks |   |
| Cutting Width | 54" |
| Cutting Heights | 1.5"-4.5" |
| Deck Lift | Hand Operated |
| Depth | 4.5" |
| Blades | 3 |
| Blade Length | 3 - 18.5" x 2.5" x .20" |
| Blade Tip Speed | 18,920 fpm |
| Spindles | Ductile Cast Iron w/ Steel Shafts and Sealed Ball Bearings |
| Deck Belts | 1 |
| Drive | Electric PTO Clutch |
| Construction | 11ga. + 11ga. Welded Steel |
| Spindle Mounts | n/a |
| Impact/Trim Areas | 1" x .375" Steel Bar Protector |
| Construction |   |
| Frame | 1.5" x 2.0" x .120" Steel |
| Deck Carrier Frame | n/a |
| Engine/Transmission Frame | n/a |
| Engine Plate | n/a |
| Front Axle | n/a |
| Front Caster Wheels | Mounted w/ Sealed Ball Bearings |
| Front Caster Forks | Fabricated 3/8" Steel |
| Operator Platform | n/a |
| General |   |
| Seat | n/a |
| Fuel Capacity | 3.4 gal. |
| Cup Holder | No |
| Front Tire | 11 x 4 - 4 |
| Drive Tire | 20 x 10 - 10 |
| Productivity |   |
| Acres per Hour | 2.75 |
| Dimensions |   |
| Weight | 695 lbs. |
| Height | 42.55" |
| Height w/ ROPS Up | n/a |
| Height w/ ROPS Folded | n/a |
| Length | 75.88" |
| Width | n/a |
| Width w/ Chute Up | 57.1" |
| Tire Width | 46.75" |
| Dimensions w/ Catcher |   |
| Catcher Type | Side Catcher |
| Powered/Non-powered | Non-powered |
| Catcher Capacity | 3.5 bushel |
| Mower Length w/ Catcher | 75.88" |
| Mower Width w/ Catcher | 75.2" |