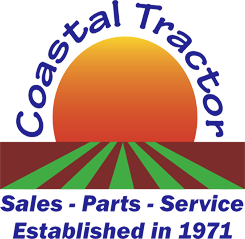 Specializing in farm equipment sales, parts, and service.
Hustler 60" Kawasaki FX730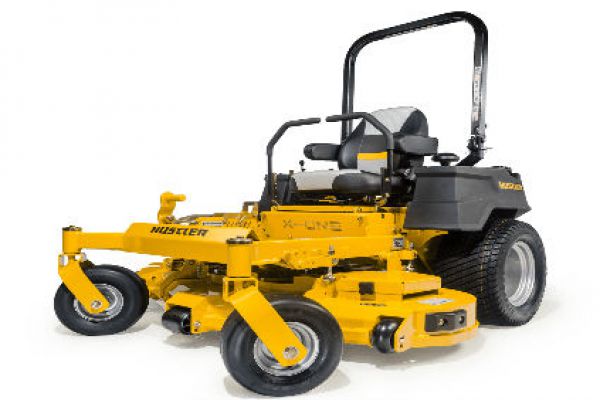 Double tap to zoom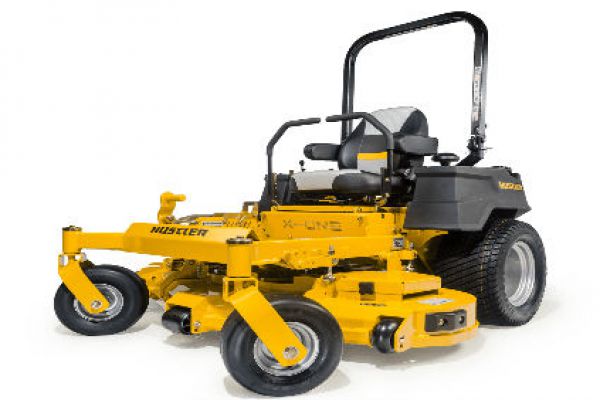 Features
SmoothTrak™ Steering
Responsive, precise steering control.

Incredible Power
Driven by Parker unitized pumps and choice of engine sizes.

Unmatched Comfort
Internal suspension seat with operator isolator and armrests standard.

Large Drive Tires
Large drive tires – Large drive tires provide a smoother ride experience. The X-One offers up to 24" drive tires.

Automatic Park Brake
Auto engages when steering levers are open.

Simple Design
Designed to make maintenance and service simple and easy.


Specifications
| | |
| --- | --- |
| Engine |   |
| Manufacturer | Kawasaki |
| HP (Per SAE J 1995.) | 23.5HP |
| Displacement | 726cc |
| Cooling | Air Cooled |
| Air Cleaner | Heavy-Duty Canister |
| Engine Warranty | 3 Year |
| Drive System |   |
| Type | Dual Hydrostatic |
| Pumps | n/a |
| Wheel Motors | Parker unitized 12cc/rev pump & 15.9ci/rev wheel motors |
| Hydraulic Lines | n/a |
| Hydraulic Cooling | Transmission Mounted Fans |
| Reservoir Capacity | n/a |
| Transmission | n/a |
| Speed | 10.5 mph |
| Parking Brakes | Patented Automatic |
| Decks |   |
| Cutting Width | 60" |
| Cutting Heights | 1" - 5.5" |
| Deck Lift | Foot Operated |
| Depth | 5.5" |
| Blades | 3 |
| Blade Length | 3 - 20.5" x 2.5" x .20" |
| Blade Tip Speed | 18,410 fpm |
| Spindles | Ductile Cast Iron w/ Steel Shafts and Sealed Ball Bearings |
| Deck Belts | 1 |
| Drive | Electric PTO Clutch |
| Construction | 10 ga. Fab. with 7 ga. wrappers |
| Spindle Mounts | 10 ga. with 7 ga. doubler, steel |
| Impact/Trim Areas | 11 ga. formed channel with rolled edge |
| Construction |   |
| Frame | 1.5" x 3.0" .188" Steel |
| Deck Carrier Frame | n/a |
| Engine/Transmission Frame | n/a |
| Engine Plate | n/a |
| Front Axle | n/a |
| Front Caster Wheels | Mounted w/ Sealed Ball Bearings |
| Front Caster Forks | Fabricated 1/2" Steel |
| Operator Platform | n/a |
| General |   |
| Seat | Bolstered Internal Suspension Seat with 4 Point Rubber Isolation Mounts |
| Fuel Capacity | 11.7 gal. |
| Cup Holder | Yes |
| Front Tire | 13 x 6.5 - 6 |
| Drive Tire | 24 x 12 - 12 |
| Productivity |   |
| Acres per Hour | 6.36 |
| Dimensions |   |
| Weight | 1282 lbs |
| Height | n/a |
| Height w/ ROPS Up | 71.6" |
| Height w/ ROPS Folded | 49" |
| Length | 82.75" |
| Width | n/a |
| Width w/ Chute Up | 62.4" |
| Tire Width | 54.5" |