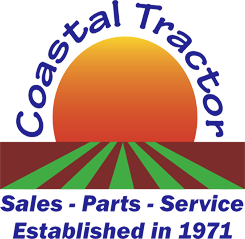 Specializing in farm equipment sales, parts, and service.
Hustler 54" Kawasaki FX850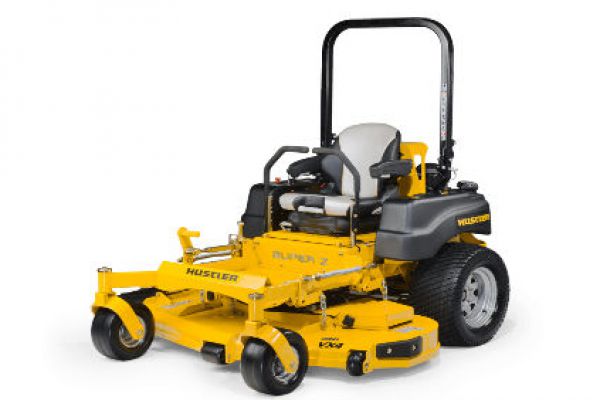 Double tap to zoom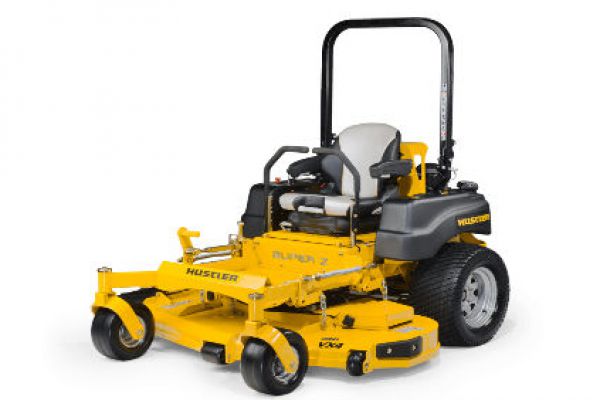 Features
Unmatched Hydraulics
Heavy-duty hydraulics deliver more power, torque than many other machines.

SmoothTrak™ Steering
Responsive, precise steering control.

VX4® Deck
Engineered for a perfect cut every time.

Large Drive Tires
Large drive tires provide a smoother ride experience. The Super Z offers up to 24" drive tires.

Unmatched Comfort
Grammer suspension seat and armrests standard.

Incredible Speed
Up to 14 mph to get the job done.
Specifications
| | |
| --- | --- |
| Engine |   |
| Manufacturer | Kawasaki |
| HP (Per SAE J 1995.) | 27HP |
| Displacement | 852cc |
| Cooling | Air Cooled |
| Air Cleaner | Heavy-Duty Canister |
| Engine Warranty | 3 Year |
| Drive System |   |
| Type | Dual Hydrostatic |
| Pumps | 21cc HydroGear PY Pumps |
| Wheel Motors | Parker TG310 |
| Hydraulic Lines | Stainless Steel Parker Seal Loc Technology |
| Hydraulic Cooling | Oil Cooler w/ 8" Fan |
| Reservoir Capacity | 3 gal. |
| Transmission | n/a |
| Speed | 14 mph |
| Parking Brakes | Patented Automatic |
| Decks |   |
| Cutting Width | 54" |
| Cutting Heights | 1"-5.5" |
| Deck Lift | Foot Operated |
| Depth | 5.5" |
| Blades | 3 |
| Blade Length | 3 - 18.5" x 2.5" x .20" |
| Blade Tip Speed |   |
| Spindles | Ductile Cast Iron w/ Steel Shafts and Sealed Ball Bearings |
| Deck Belts | 1 |
| Drive | Electric PTO Clutch |
| Construction | 7ga. Welded Steel |
| Spindle Mounts | Reinforced 7ga. spindle mount disc |
| Impact/Trim Areas | 11ga. formed channel w/ rolled edge |
| Construction |   |
| Frame | 1.5" x 3.0" x .187" Steel |
| Deck Carrier Frame | n/a |
| Engine/Transmission Frame | n/a |
| Engine Plate | n/a |
| Front Axle | n/a |
| Front Caster Wheels | Mounted tapered greasable bearings |
| Front Caster Forks | Fabricated 1/2" Steel |
| Operator Platform | n/a |
| General |   |
| Seat | Bolstered Grammer Suspension Seat |
| Fuel Capacity | 12 gal. |
| Cup Holder | Yes |
| Front Tire | 13 x 6.5 - 6 |
| Drive Tire | 24 x 9.5 - 12 |
| Productivity |   |
| Acres per Hour | 6.11 |
| Dimensions |   |
| Weight | 1420 lbs. |
| Height | n/a |
| Height w/ ROPS Up | 71.5" |
| Height w/ ROPS Folded | 54" |
| Length | 84.5" |
| Width | n/a |
| Width w/ Chute Up | 60" |
| Tire Width | 57" |
| Dimensions w/ Catcher |   |
| Catcher Type | 3-bag |
| Powered/Non-powered | Powered |
| Catcher Capacity | 12 bushel |
| Mower Length w/ Catcher | 114.4" |
| Mower Width w/ Catcher | 65.5" |
| Catcher Type | BAC-VAC |
| Powered/Non-powered | Powered |
| Catcher Capacity | 10 bushel |
| Mower Length w/ Catcher | 107.9" |
| Mower Width w/ Catcher | 65.5" |