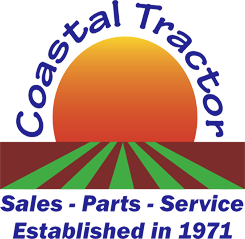 Specializing in farm equipment sales, parts, and service.
Flory 8700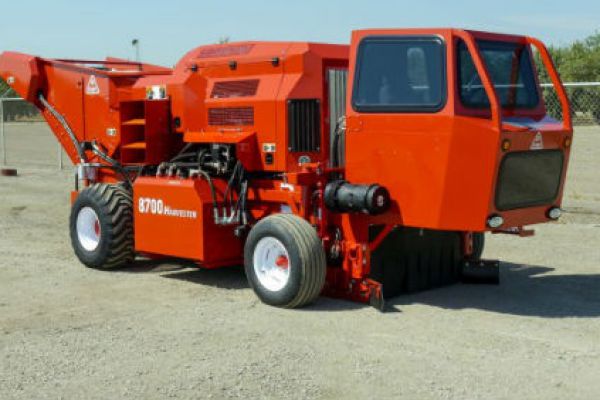 Double tap to zoom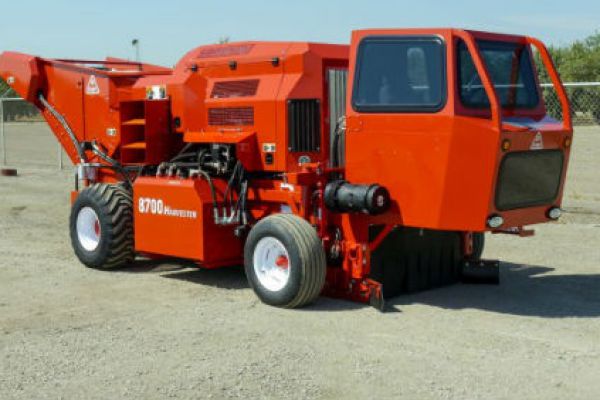 Features
• In-Cab control of fan speed and windboard position to optimize fuel efficiency and reduce dust.
• Next generation air-cab with 1/2" shatter resistant windows to improve safety and comfort.
• Hydraulically powered undershot suction fan for high capacity, easy clean out and end of row shutoff.
• High quality rear view video camera system expandable up to four cameras.
• Hydraulic hitch and on/off elevator chain for end of row flexibility.
• Variable speed rotary trap for reduced dust during pickup and improved end of row cleanup.
• Fail-Safe parking brake system that automatically engages when the engine is off.
• Turn signals and flashers for improved road safety.
Specifications
| | |
| --- | --- |
| Engine: | Turbo Tier 4 Final CAT 4.4L |
| Height: | 88 in |
| Weight: | 12,700 lbs |
| Length: | 22.5 ft |
| Width: | 101 in |
| Fuel Capacity: | 65 gal |
| Hydraulic Oil Capacity: | 65 gal |
| Speed: | Top Speed - Low Range 8 mph | High Range 16 mph |
| Pick-up Width: | 48 in |
| Cleaning Chain Width: | 46.5 in |
| Front Tires: | 11L015L 12ply (Tubeless) 35 psi |
| Rear Tires: | 400/60x15 5 14 ply (Tubeless) 50 psi |
| Options: | Front Sweep Kit |
| Options: | Front Vee Sweeps |