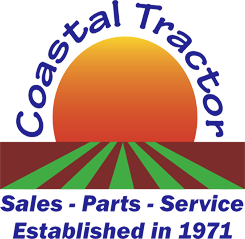 Specializing in farm equipment sales, parts, and service.
Bush Hog RT60G / RT60GR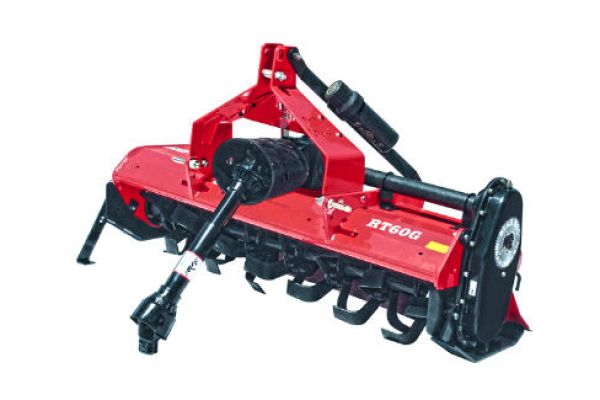 Double tap to zoom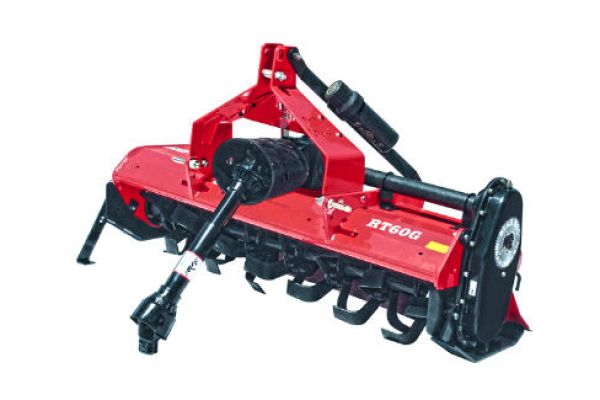 Features
Performance Features
60 to 82 1/2-inch models available
Gear Driven drive train, available with Reverse Till
The standard six blades per flange gives the maximum breakup of soil even in hard or packed conditions.
Maximum Tilling Depth 7 1/2-inches (requires multiple passes)
ASAE Cat 1, Standard and Quick Hitch
Available in Red, Orange, Blue and Green
Product Features
RT60GR Rotary Tiller, 60-inches Model, Gear Drive, Reverse Till
Gear drive with oil bath in side gearbox is more durable than a chain drive that will wear and could break.
Specifications
| | |
| --- | --- |
| Model | RT60G / RT60GR |
| Rotation | Standard / Reverse |
| Drivetrain | Gear |
| Hitch | ASAE Cat 1, Standard and Quick Hitch |
| Working | Width 59-inches |
| Total Width | 66-inches |
| Number of Flanges | 7 |
| Blades per Flange | 6 |
| Rotor/Blade Rotation Diameter | 17-inches |
| Rotor Shaft Diameter | 3-inches |
| Rotor RPM | 211 |
| Weight | 673-lbs. / 683-lbs. |
| PTO Driveline with Slipclutch | ASAE Cat4 |
| Tilling Depth* | 7 1/2-inches |
| Min / Max Tractor H.P. (PTO) | 25 / 45 |
| Colors | Available in Red, Orange, Blue and Green |