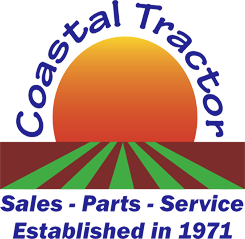 Specializing in farm equipment sales, parts, and service.
Bush Hog DSP12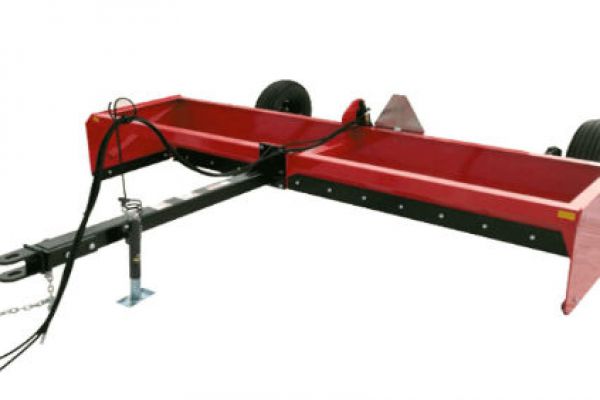 Double tap to zoom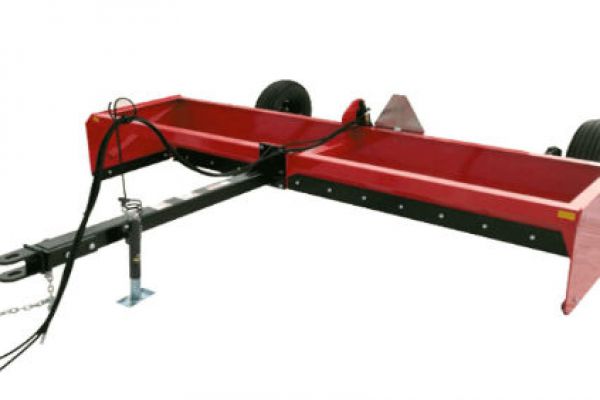 Features
Performance Features
Available in 12-foot widths.
Optional tilt axle removes material on an angle for sloping, terracing and ditching.
DSP scrapers are designed for 70 to 125 horsepower tractors
Replaceable wear plates on the sides.
Specifications
| | |
| --- | --- |
| Model | DSP12 |
| Horsepower Rating | 70 to 125 |
| Transport Width | 145-inches |
| Working Width | 144 3/16-inches |
| Capacity | 2 3/4 cu. yds. |
| Weight without material in Weight Box |   |
| Tilt Axle | 1700 |
| No Tilt Axle | 1580 |
| Weight of Material in Weight Box | 760 |
| Depth of Box | 39-inches |
| Maximum Cutting Depth | 5-inches below grade |
| Dump Clearance | 21-inches |
| Maximum Tilt Depth To the Right | 8 1/4-inches |
| Maximum Tilt angle | 3 1/2° |
| Tongue Construction | 4-inches x 4-inches x 1/4-inch tubing |
| Side Plate Construction | 3/8-inch x 24 5/16-inches high x 39 3/4inches deep |
| Moldboard Construction | 1/4-inch x 24 1/4-inches high when formed |
| Cutting Edge | 1/2-inch x 6-inches reversible & replaceable |
| Cutting Edge Reinforcement | 3-inches x 3-inches x 5/16-inch angle plus a 1/4-inch mold board = 9/16-inch at the cutting edge. |
| Tires | New 9.5l x 15 8 PLY RIB TL on Rim 5 with 5.5 BHC |
| Maximum Transport Speed | 20 MPH |
| Lift Cylinder | 3 1/2-inches x 8-inches ASAE |
| Tilt Cylinder | 3 1/2-inches x 8-inches ASAE |